SAVE UP TO 40% WHEN YOU BOOK IN CANADIAN DOLLARS - CALL US FOR DETAILS*
Last Minute Travel & Toronto Sell Offs
Use the form below to search for last minute sell off vacations departing in the next month. For sell off packages that are leaving beyond a month from now, use the Toronto vacation package form.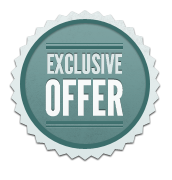 Exclusive Offer Through Glenny Travel:
Ask about our $119 a night stopover rates with free parking when you book your package holiday with Glenny Travel.